Robert A Murray
MA Hons, Economics (Cantab)
Non-executive Chairman
Robert (Rob) is currently a Non-executive Director of Southern Cross Media Group Limited (since 2014). He is also a Board member of the not-for-profit charity organisation, the Bestest organisation.
Rob has extensive experience in retail and FMCG and an indepth understanding of consumers. He was previously the CEO of Lion Nathan and CEO of Nestle Oceania, and a former Director of Dick Smith Holdings Limited (from 2014 to 2016), Super Retail Group (from 2013 to 2015) and Linfox Logistics.
Jeff Adams
BA, Business Administration & Management
CEO, Metcash Group
Jeff has over 40 years of international retail experience across domestic and international businesses in the United States, Europe, Asia, Central America, and the Middle East. Most recently, Jeff was Chief Executive Officer of Operations for Turkey at Tesco Kipa.
Jeff served as an Executive Vice President of Operations at Fresh & Easy Neighborhood Market Inc. from 2008. Before moving to Fresh & Easy, he served as the Chief Executive Officer of Tesco Lotus since 2004. He was instrumental in starting Lotus in 1993.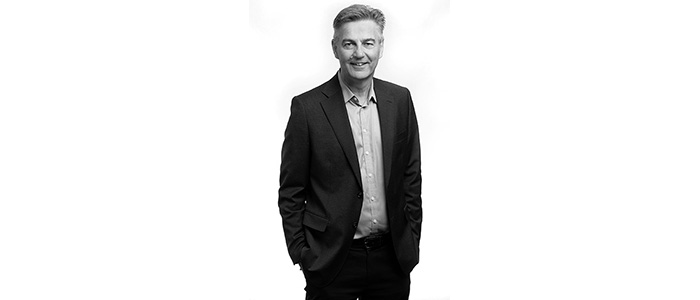 Peter Birtles
BSc Hons, FCA, MAICD
Non-executive Director
Peter has over 30 years' experience in retail and consumer goods industries, including the last 18 years with Super Retail Group Limited where he was Managing Director and Chief Executive Officer from 2006 to early 2019.
Peter's executive career also includes extensive experience in accounting and finance having previously held the position of Chief Financial Officer of Super Retail Group Limited, as well as other senior financial roles during his 12 years with The Boots Company in the UK and Australia.
Margaret Haseltine
BA, FAICD
Non-executive Director
Margaret has more than 30 years of experience across supply chains and logistics, customer interface in the FMCG sector, change management and governance. Her executive career includes 20 years at Mars Inc. including five years as Chief Executive Officer of Food in Australia.
Margaret is Non-Executive Director of Bapcor Limited and the Newcastle Permanent Building Society. She is a Fellow of the Australian Institute of Company Directors.
Christine Holman
MBA, PG Dip Mgt, GAICD
Non-executive Director
Christine is a Non-Executive Director of CSR Limited, Collins Foods Limited, and Blackmores Limited and has previously held board positions with Wisetech Global Limited, HT&E Limited and Vocus Group Limited. Ms Holman also sits on the board of a number of unlisted organisations including The McGrath Foundation, The Bradman Foundation, ICC T20 World Cup Cricket, The State Library of NSW Foundation and the Moorebank Intermodal Company.
Christine has more than 25 years' of commercial experience across a broad range of areas including mergers and acquisitions, finance, sales, technology, digital transformations and marketing.
Murray P Jordan
MPA
Murray is a Non-executive Director of Chorus Limited, Stevenson Group Limited and Sky City Limited, each New Zealand companies. He is also a trustee of The Starship Foundation which raises funds for New Zealand's National Children's Hospital.
Murray has over ten years' experience in grocery retailing and wholesaling and held key management roles in property development and investment. Previously Murray was the Managing Director of New Zealand grocery retail and wholesale business Foodstuffs North Island Limited.
Helen Nash
BA (Hons), GAIDC
Non-executive Director
Helen is a Non-Executive Director of Blackmores Limited (since 2013) and Southern Cross Media Group Limited (since 2015) and was formerly a Non-executive Director of Pacific Brands Group Limited (from 2013 to 2016).
Helen has more than 20 years' brand and marketing experience with Procter & Gamble and IPC Media and spent ten years in senior executive roles at McDonald's Australia Limited.
Helen was recently appointed (in May 2017) as a Non-Executive Director of Inghams Enterprises Pty Limited.
Julie Hutton
B Asian Studies (Viet), LLB, LLN, GAICD
Company Secretary
Julie was appointed as Company Secretary on 6 June 2016. She joined Metcash from law firm Baker & McKenzie, where she was a partner who specialised in mergers & acquisitions, private equity and corporate restructures. Julie is a Graduate of the Australian Institute of Company Directors and was formerly a Non-executive Director of AVCAL, a national association which represents the private equity and venture capital industries in Australia.
Greg Watson, the former Company Secretary, retired on 31 January 2016. Brad Soller, Chief Financial Officer, temporarily assumed the role of Company Secretary until Julie's appointment on 6 June 2016.